Things Not To Miss While Trekking In Nepal
Nepal is a country filled with nearly endless things to offer visitors. There are many activities that you can enjoy in Nepal, and there is something to enjoy for everyone. Most people come to Nepal for the adventurous activities that are offered here. Among all the adventurous activities that can be enjoyed in Nepal, trekking is one of the most popular activities.
It goes without saying that you will get to experience many things while trekking. However, there are certain things that you should absolutely not miss out on while trekking in Nepal.
What You Shouldn't Miss
Diversity
Nepal is known for its natural and cultural diversity, among other things. The natural and geographical diversity adds to the beauty of the country, and it also attracts many visitors. While trekking if you look around in your surroundings you will definitely be able to see to absolutely beautiful it is. Not only will you get to enjoy the beautiful scenery but because of the biodiversity in Nepal, you are also likely to get a chance to see some rare species of animals, birds, and flora and fauna.
While trekking in Nepal, you will also come across different cultures. You will get to learn the lifestyle of the people living in those places and enjoy different parts of their culture. The culture in the upper hilly regions and the mountain regions has been conserved by the people living there and exploring that culture is something you should not miss out on.
Panoramic View
It goes without saying that while you are trekking, you will get an astounding view of the diverse landscape of Nepal. If you are planning to trek near mountainous regions, then you will get a breathtaking view of mountains and mountain ranges. The view will be so gorgeous that you will probably never get enough of it. It is therefore recommended to carry a camera along with extra batteries and memory while trekking so you can capture the beautiful view.
Hospitality
Nepal is a country known for its hospitality. Guests or visitors are considered very important, i.e., they are valued in Nepali culture. When you stop at the towns or villages during the trek, you will be welcomed warmly, and people there will show their generosity to you (visitors). It will be great if you can get the opportunity to enjoy the hospitality.
Local Delicacies
As mentioned above, you will come across different cultures while trekking. They will have their own food habits. It is an excellent opportunity to try the local delicacies that are available there. These local delicacies are made in a traditional way which adds to their uniqueness. Even though foods there may be very different than the food you usually eat or prefer, it is recommended to try the local food and delicacies.
Local Goods
Besides local delicacies, you will also find local goods like handicrafts. Most places have a marketplace where they sell these local goods. It is a good idea to visit the market place as you will get to see some lovely local goods.
Tea Houses
Tea houses are basically small hotels that are like home-stays. Most treks have tea houses, and tea house trekking is the most common type of trekking in Nepal. They are quite cozy to stay in, and you will be provided with homemade meals. If you plan on staying at a basic tea house, then you might have to stay in a communal room unless you bring your own tent. In good quality tea houses—which are mostly found along popular treks—you can get private rooms. Staying at a tea house will be a different experience than staying at hotels or lodges so, if you are keen on trying something new, then it is recommended to stay at a tea house.
Prayer Flags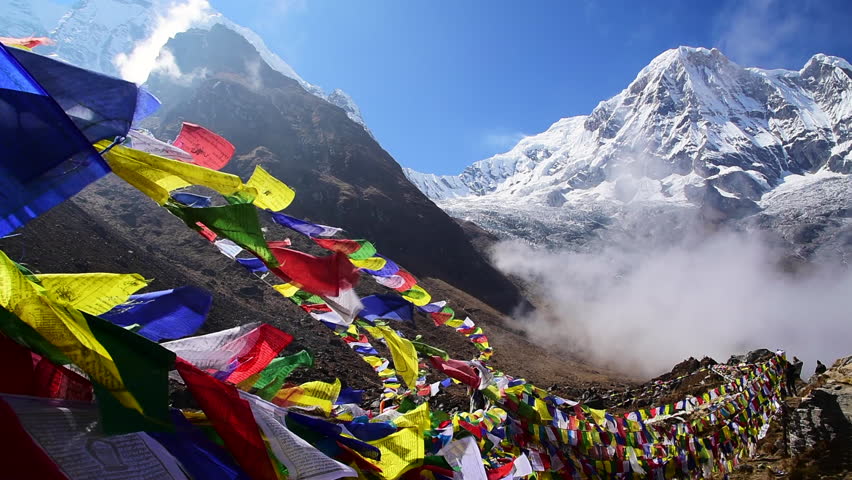 Most of the treks in Nepal lead to mountain regions. Most of that area is influenced by Tibetan culture. While trekking, you will see prayer flags in many places. Prayer flags are usually hung up in order to bless the surroundings and promote peace and strength. The colourful prayer flags look beautiful as the wind makes them wave. After seeing many prayer flags along the way, you will probably want to add some of your own. You should carry some prayer flags with you on the trek.
Temples And Monasteries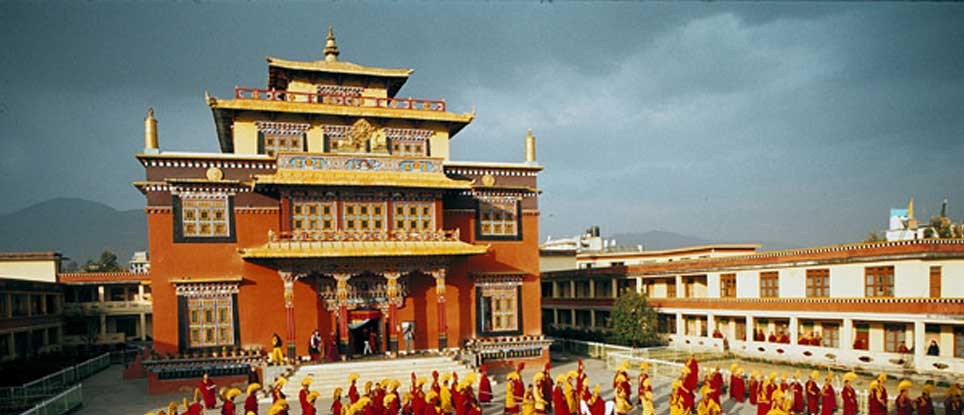 There will be temples or monasteries or both along most of the treks in Nepal. They have cultural significance and add to the diversity of the country. The temples and monasteries beautifully made, and they reflect the history, lifestyle, and beliefs of some people of Nepal. A visit to a temple or monastery can be a very relaxing experience, and you should definitely visit them.
Sunrise
If the weather is good and the sky is clear, you will get the chance to see the sunrise. Most trekking destinations have a vantage point for watching the sunrise. The view of the sun slowly rising up, and letting its golden rays light up the place is absolutely breathtaking. There is no better way to start your morning, and it is truly a wasted opportunity if you do not watch the sunrise while trekking in Nepal.
Night Sky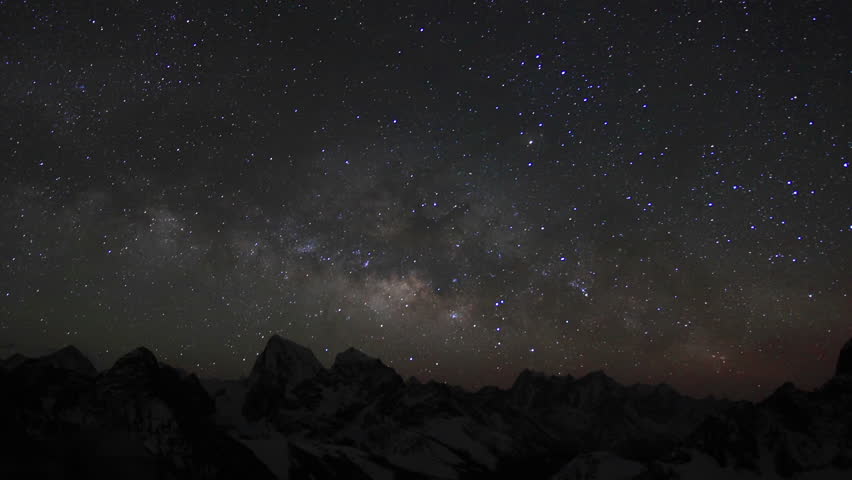 Unlike the city, the towns and villages do not have a lot of pollution. At night, if the weather is good, then the sky will be clear. That will be the perfect time for stargazing. Even if it is for a short amount of time, you should go out at night and enjoy the starry night sky. It will be absolutely stunning.
Conclusion
If you are planning to trek in Nepal, then it is wise if you do not miss out on the things mentioned above. For the trip to Nepal, it is useful if you learn certain Nepali words. Also, remember to pack your bag wisely. In this way, you can interact a bit better with the locals, which will be beneficial for you. Besides that, just enjoy your trek.